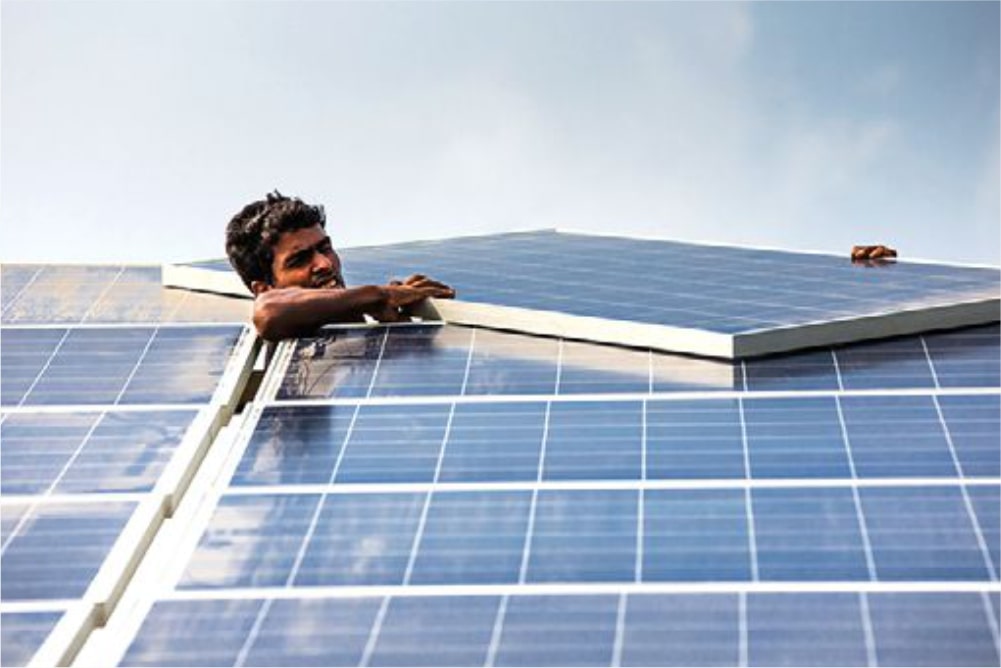 The Smart Power for Rural Development (SPRD) programme, funded by The Rockefeller Foundation, seeks to test the potential of business models that deliver electricity through decentralised micro grids in energy deficient regions. The potential of energy as an accelerator for economic growth model developed by Development Alternatives Group is unique in this regard. It recognises the dual role of people in village communities – that of "producers" as well as "consumers". It prioritises the use of electricity to put money "into people's pocket", cash that can be used to pay for not just lighting but improved nutrition, entertainment, healthcare and other needs. Our current focus on local economic development, social inclusion, basic need fulfilment and agri-resource centres has led to greater incomes, the creation of new jobs, new enterprises run by women and pure water being made available, in addition to thousands of homes being lit up through "Smart Power".
Development Alternatives collaborated with Smart Power India (SPI) to create an enabling ecosystem for rural solar energy transition by partnering with various private and public actors in the business ecosystem such as technology providers, financial institutions, service providers, and relevant government agencies. By leveraging digital technology, it is generating and aggregating rooftop solar demand from rural MSMEs, and unlocking economies of scale for incentivising technology providers, financial institutions, and system installers to operate in rural areas. The initiative, in partnership with financial institutions, has successfully introduced an innovative financing model for easing the energy transition journey of rural MSMEs.
The project, "Energy Transition for Rural emPowerment", aims to develop a replicable model that decouples CO2 emissions from economic growth in rural India. Through the productive use of reliable power, the ""Urja Mandala"" (Energy Constellations) model will demonstrate the role of renewable energy as a catalyst in the sustainable socio-economic growth of local communities. By leveraging the infrastructure, assets and strengths of village communities, the Mandalas envision enabling value addition to local resources and promoting green entrepreneurship. Till March 2025, the project aims to empower over 7000 women and youth from marginalised communities through the implementation of 10 Urja Mandalas across India, with each encompassing a cluster of 4-5 villages.