Empowering Women Entrepreneurs:
An Imperative for Inclusive Rural Development

Inclusive economic development is possible only when women, constituting 48% of the total population of India, are empowered to be shareholders in the process. But the macro-level data suggest that women participation in economic activities still remains unreported. According to the latest Periodic Labour Force Survey1 report and the Seventh Economic Census 2019, only 14 percent of women take to entrepreneurship. When the world is moving towards self-employment and entrepreneurship, women across India struggle with lack of information, mobility and connectivity to even think about entrepreneurship. Creating a suitable environment to enhance women entrepreneurship would require a concerted effort between policy-makers and grassroot enablers.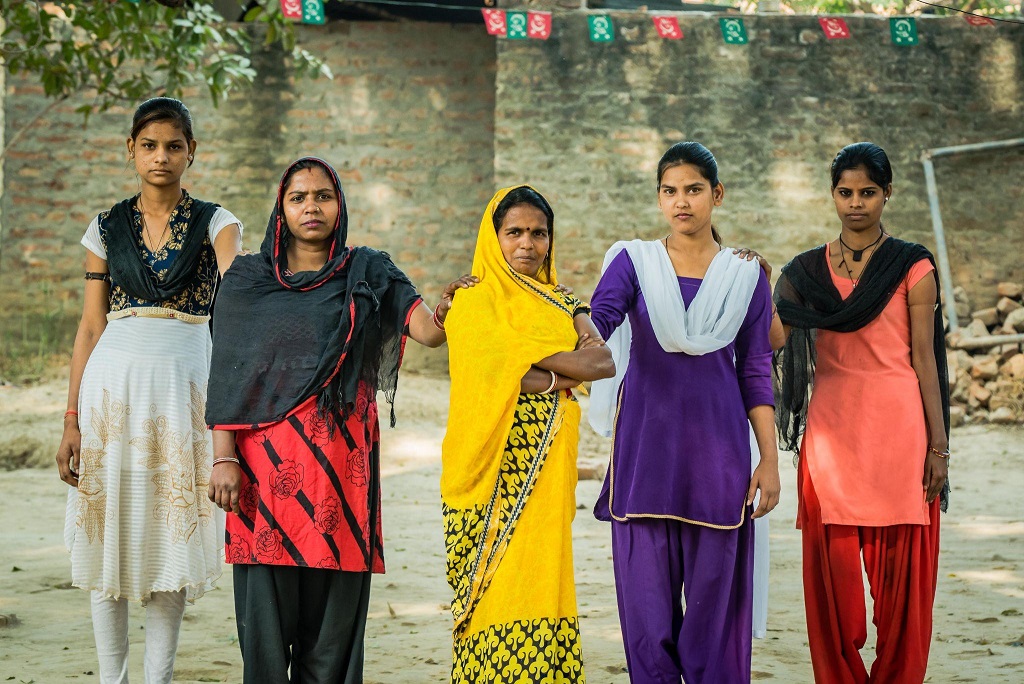 Munni Devi impacting women's lives with her sanitary napkin enterprise
Although national level schemes like Aajeevika Mission and Startup Village Entrepreneurship Programme (SVEP) of National Rural Livelihood Mission have contributed to an increase in women entrepreneurship in rural India, the systemic ecosystem barriers still remain. One of the aspects of these programmes is the inclusion of women-run community institutions like self-help groups and women federations. Using these institutions to deliver enterprise support services contributed to supporting significant women entrepreneurs. But this modus operandi of national and state-run livelihood programmes struggles with the following challenges:
Vague definition and roles of grassroots women-run institutions: The current infrastructure of delivering women entrepreneurship support, i.e., the SHG networks has no clear definition or roles. This infrastructure mostly focuses on financial linkage and promotes group-based entrepreneurship. This not only hinders individual aspirations but also underestimates the power of solidarity that these groups were envisioned to bring amongst the women.

Lack of holistic plan for women entrepreneurship: Current schemes like SVEP and Aajeevika are centred on the assumption that the main challenge for women entrepreneurs is access to finance. Although important, finance itself cannot fill the gap created by lack of right information, infrastructure and inspiration that a woman might need to start and continue a successful business.

Lack of innovation and knowledge systems at grassroots level: The current enterprise types are limited to sustenance-level business ideas such as tailoring, grocery and animal husbandry, which often have no growth aspects. The choice of businesses is often limited to ideas which can be done within the woman's house and with very low risk. Lack of proper mentoring system, choices of new business ideas and knowledge flow at the grassroots level often desist women to pursue entrepreneurship.
Development Alternatives works in inclusive entrepreneurship through programmes like Work4Progress (funded by "la Caixa" Foundation) and Second Chance Education (funded by UN Women). DA has been successful in setting up more than 970 women-run micro enterprises which have created 2,443 jobs during the last year. The social innovations approach implemented by using tools such as 'Kaun Banega Business Leader' (an innovative initiative which focuses on unleashing entrepreneurship in communities through interactive games and competitions) and Persona-Based Service Delivery (customisation of services based on the specific aspirations of individuals) not only help women unleash their innate entrepreneurial nature but also explore finding solidarity within the community to facilitate and promote sustainable women-run businesses. What is also interesting to see is women pursuing non-conventional enterprises such as e-rickshaw plying, ice-cream manufacturing and shoe-manufacturing, which break the gender stereotypes. Based on the action on ground, DA realised that solidarity within women groups positively impacts their confidence to start a business. But there is a need for enhancing connectivity and mobility to overcome market barriers for women entrepreneurs. Considering the deep social barriers persisting in local communities, it is also important to customise the service based on the need to better accommodate the aspirations of women.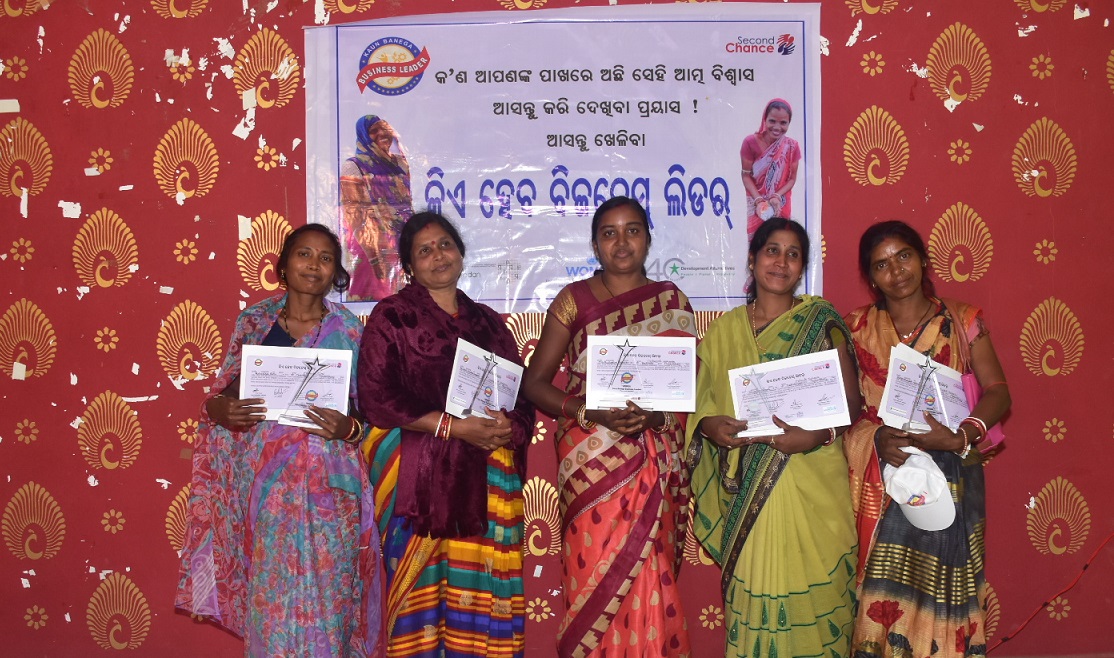 Top 5 entrepreneurs of Kaun Banega Business Leader, 2022 held at Mayurbhanj, Odisha
Entrepreneurship is not an option but a need for millions of rural women who see themselves in a transitioning economy where they are not eligible for many new-age jobs being created but at the same time are more aware of their own aspirations and rights. A right policy shift to ensure women, especially in rural areas, can have more choices for creating sustainable businesses will provide the much-needed impetus to the equitable socio-economic growth that is envisioned in the new India.
Footnote:
Aliva Das, TRIF and Debasis Ray
dray@devalt.org