Affordable Financing for
Micro-Entrepreneurship Development
Ready access to affordable finance remains the inhibiting factor for communities to undertake self-employment and entrepreneurial endeavours. Both aspiring and existing entrepreneurs are challenged by access to finance in their entrepreneurship journey. When this finance is available, inadequate and asymmetric information between stakeholders becomes a huge challenge. Addressing challenges at each level of the entrepreneurship ecosystem is significant. This article seeks to elaborate on potential innovations at three levels which can resolve this problem.
Community-based lending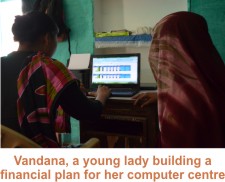 The existing informal lending mechanism through money lenders has exorbitant interest rates making them unviable. An alternative channel for accessing credit facilities are women self-help groups and supporting umbrella organisations. These groups encourage pooling of savings to create a corpus for inter loaning within the members.
One initiative of the Development Alternatives Group has sought to nurture 2 existing community umbrella institutions run by rural women to provide finance facility to micro entrepreneurs. The facility supports credit amounts from INR 20,000 - 35,000 based on the assessment of the business model and risk associated with the enterprise. A thorough assessment and process protocol is followed to ensure transparency and compliance. It has been estimated that the credit services will reach out to 40 entrepreneurs through this initiative. Moving forward, the possibility of nurturing these groups as micro finance service providers could also be explored.
Micro-finance institutions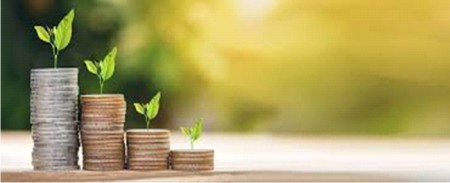 A host of public and private institutions provide finance for personalv consumption and productive use. Despite their high rate of interest (~20 % p.a.), these remain popular as the application and documentation process is less cumbersome than formal lending processes. These remain limited for business use due to stringent recovery processes and small pocket size of loans. In order to leverage the network of micro finance institutions, it is important for support service providers to explore the option of working with entrepreneurs as a group which can help secure loans of higher pocket size granting flexibility over payback period for micro enterprise development. Identifying mechanisms for partnerships and building these relationships can help improve the service delivery from institutions to individuals.
Government supported financing
Communities are unable to access existing funds due to absence of bankable business plans and high cost of access owing to bureaucratic delays. Banks and supporting institutions are unable to identify 'right' and reliable borrowers. Lack of trust between the providers of the finance and the entrepreneurs further renders the system weak. In order to address these challenges, helping communities build applications and business plans can be useful. It should be aided further by working closely with stakeholders associated with such schemes to ensure that an environment of trust is built in the community. This will promote an environment where communities are familiarised with the banking processes. The banks, on the other hand, will be linked with strong and performing entrepreneurs enhancing their confidence with micro businesses.
Strategic engagements at the level of the community and institutions shall allow for strengthening the ability of local entrepreneurs and individuals to access finance with ease. Enabling access to finance is further significant in that it opens up an avenue of opportunities for people with a concrete sense of achievability. Setting up these credit lines can enhance their presence within the formalised sector – providing linkages and benefits which otherwise remain beyond the ambit of the rural informal sector. These initiatives should also be strategically positioned in a way which brings marginalised low-income communities into the ambit of formal financing. ■
Nishtha Tewari
ntewari@devalt.org