Let`s CLEAN India campaign
Imagine waking up every single day: getting up, drinking coffee, getting ready for office or school, working at office and going back home for dinner and then sleeping. As a thought exercise, look back at each and every single activity undertaken, count the number of products consumed for each activity - single serve food packaging, cosmetics, personal care products, assorted products in plastic cups and tinfoil in addition to the packaging they are bought in. Now multiply that by the number of people in your city, country and planet. The amount of material consumed on a daily basis should enable one to understand the scale of the current waste generation problem.
Many countries around the world are currently facing a crisis in the management and handling of their waste. Several technologies and methodologies have been floated in an attempt to handle this waste with mostly mixed results. For example Waste-To-Energy plants, so favoured in Scandinavian countries as silver bullets for waste management have mostly failed in India as their operations have led to toxic emissions and chronic under performance as the composition of Indian waste, which is on average 50% wet kitchen waste is not suitable for generating energy.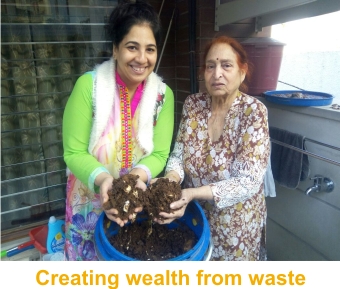 From an Indian perspective, solid waste management as an issue is gaining urgency with ULBs and communities alike. Despite the Central Government`s flagship project 'Swacch Bharat Mission' and laws and notifications such as the SWM Rules 2016, urban local bodies in India still struggle with waste management and it's disposal.
However, many ULBs, especially in South India have taken the initiative and implemented the salient features of SWM 2016 Rules which call for waste segregation at source itself. This is evident by the success in Alapuzha and to some extent in Bangalore where segregation is compulsory and wet kitchen waste is composted as manure. These cities have also formalised the role of informal waste collectors in segregation of waste for recycling.
In an effort to bring about a change in how waste and it`s management is perceived, the Communication for Development team at Development Alternatives is designing and implementing the Let`s CLEAN India campaign with a focus on mobilising volunteers for conducting clean up drives and change behaviours in the wider community to achieve positive waste outcomes.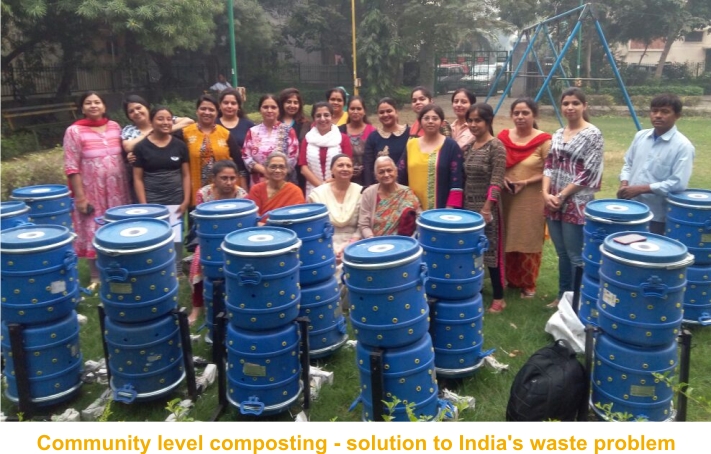 Let's Do It! World is a civic-led mass movement that began in Estonia in 2008 when 50,000 people united together to clean up the entire country in just five hours. Since then, Let's Do It! has spread this model of communities of volunteers uniting for the purpose of clean up around the world. Till date, 113 countries and over 16 million people have joined this campaign under different banners to clean up illegal waste in their host communities. In just seven years, Let's Do It! has motivated over 16 million people worldwide to join together and clean up their countries.
The current campaign is focused on conducting both clean ups of dry recyclable waste and promoting wet waste composting at the community and household levels. The campaign`s key outreach platform is through social media, which is prevalent throughout urban and even rural India.
It is hoped that as the campaign will grow organically, it will act as a platform for CSR and CSO partners to join together to effect true change in waste management of urban centres in India by exchanging knowledge, funding and acting as a vehicle for policy level changes in waste management. ■
Raghuvir Raghav Das
rdas@devalt.org