Bridging Information Gap In Schools
Women in India constantly lag behind the men in terms of access to education, health care, jobs etc. Apart from the economic and social inequality, women in India are victims of terrible crimes such as, dowry death, rape, molestation and immoral trafficking.
As per the latest statistics:1
The female child sex ratio (0-6 yrs.) is 914 per 1000 yrs.
Rural female literacy rate is only 58% while that of rural men is 78%.
With the rise in poverty, many women are forced to work in very low end and low paid jobs.
Employment of women in organised sector is less than 8%.
There are higher number unskilled workers in rural than in urban areas, and more number of women do not have any skills, compared to men with no skills.
Unless drastic measures are taken to improve female literacy, create skills and capability among women for enabling them to stand on their own feet and care for themselves and their families, it wil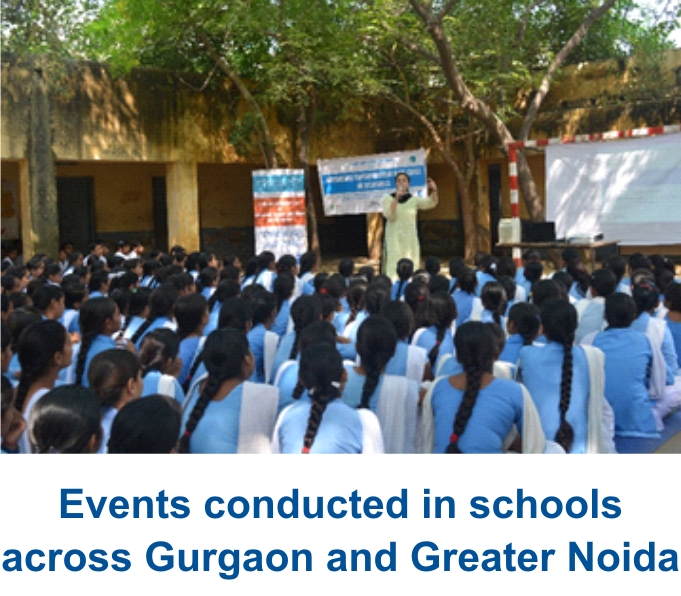 l be difficult for India to prosper as a nation.
The aim of skill development related to women is not just preparing them for jobs, but also to improve the performance of women workers by enhancing the quality of work in which they are engaged. It is also observed, that the concept of training and skill development needs to move beyond the conventional goal of imparting technical and managerial competencies, to playing a broader role of even including basic literacy, numeracy, critical social and political awareness, awareness about gender and enhancing life skills. Such interventions by their nature will encourage higher self-esteem among women and overall personality development.
Empowering women and girls is not only the right thing to do. It is also smart economics and vital to ending poverty and boosting shared prosperity.
Taking on from this, The IKEA Foundation, United Nations Development Programme (UNDP), IDF and Xyntéo have developed a 3 year project, 'DISHA CHAT', aimed at helping underprivileged women in India learn marketable skills and connect them with income opportunities. The aim is to help women become economically self-sufficient so that they and their families and future generations can have better opportunities in life.
Technology and Action for Rural Advancement (TARA), a social enterprise wing of the Development Alternatives Group was selected as a partner organisation to pilot this programme in Delhi/NCR and Haryana regions.
The two major objectives of the project are as follows -
To provide information to 10,000 girls from classes 9th to 12th in selected girls sch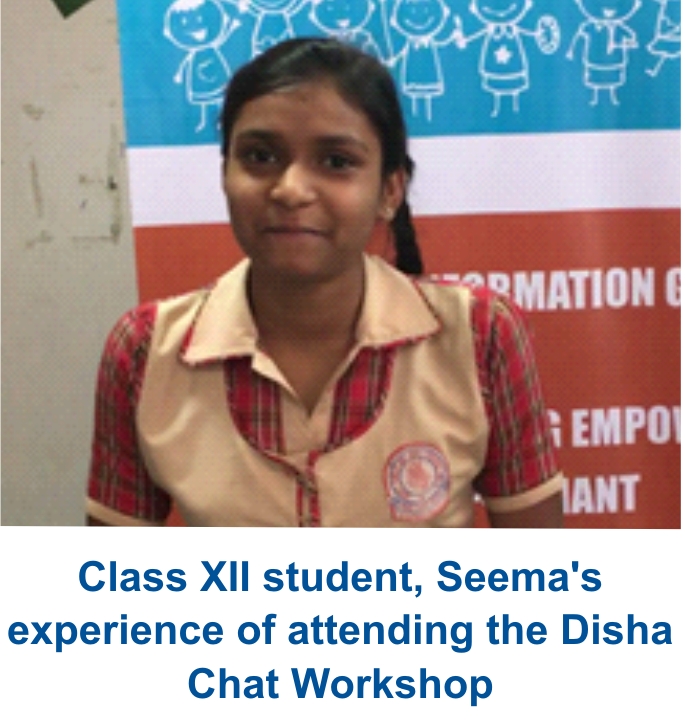 ools from the 252 schools of Delhi Government on Gender, Skilling, Entrepreneurship and Apprenticeship through Disha Chat.
To create demand for career guidance and awareness services in government schools by demonstrating DISHA Chat Model for Bridging Information Gap for Girls & Women.
Under the project till date 2300 students have been trained and 12 schools have been reached out.
Human Interest Story
"My name is Seema and I am a student of Class XII C. My school's name is Government Senior Secondary Girls School No. 2. It is in Kidwai Nagar, New Delhi. I attended the Disha Chat workshop and learnt many things through this workshop. I always thought that if I take one stream I would have limited options at hand after my school. But this intervention helped me broaden my horizon and understand that there are many more possibilities in this space. ■
Shivani Sharma
ssharma2@devalt.org
Endnote
1http://www.journalijrcd.com/sites/default/files/issue-files/0193rcd-