Changing Lives through Creating Livelihoods
Skill development refers to equipping an individual with marketable skills. Skills are imparted through the process of 'learning by doing' and are 'done on the job'. The main aim of skill development is to support achieving rapid and inclusive growth through enhancing an individual's employability to meet labour market demands, improving productivity and living standards of the people, strengthening competitiveness of the country and attracting investment in skill development. Our formal education and training system is not producing 'work ready' youth, so up-gradation of skills becomes essential for personal development, employment and employability.
To contribute to the growth of the economy, we need to have a skilled workforce which can be available by vocational education and training system. From the primary sector of agriculture, we are moving to the secondary sectors of manufacturing and construction and also tertiary sectors of trade, transport and finance. India's workforce is the second largest in the world after China's. Over 65% of India's large population is below 35 years of age. The global economy is expected to witness a skilled man power shortage to the extent of around 56 million by 2020. Hence there is an opportunity for India to meet the skilled manpower requirements in India as well as abroad. Thus, skill building is necessary to improve the effectiveness of production.
Sita Devi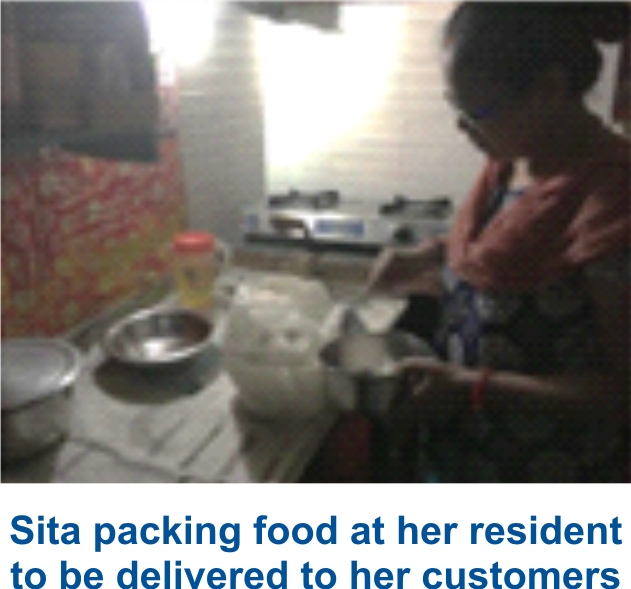 - Entrepreneur
Set-up of a home based Tiffin-cum-Namkeen Unit
Sita Devi, a resident of Hauz Rani, a locality in south Delhi has started a tiffin service enterprise. Comprehending the high cost of living in Delhi, she always wanted to earn and supplement her husband's income. However, due to lack of knowledge about the various avenues available to her, she always considered her limited educational background to be an insurmountable barrier. On attending the ILO certified SIYB training, Sita Devi discovered the various options she could start her own enterprises in. Keeping in mind her love for cooking, and the market potential in her area, she decided to start a tiffin service unit from the premises of her own house. In March 2017, she started her enterprise with a base investment of INR 5,000 towards installation of a commercial cook stove and other cooking utensils. Presently, she caters to six local paying guest accommodations near her house and provides meals twice a day.
Skills to Livelihood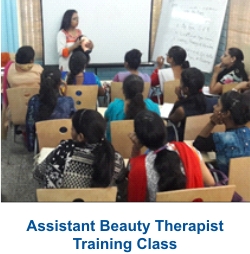 Considering the current scenario, Development Alternatives works towards programmes that provide skill development and sustainable livelihoods through jobs and income generation opportunities. It aims to transform the future of school drop-outs, unemployed youth and women by enhancing their skills. Till date, over 39,000 people have been trained and more than 60% of them have been linked to livelihoods. Recently, one of the projects funded by United Nations Development Programme (UNDP) and some other organisations, implemented in Delhi, Noida and Rewari focused on providing skills for livelihood generation. The youth from the age group of 18 – 35 years were provided 45 days of training on various courses including Retail Trainee Associate (RTA) and Assistant Beauty Therapist (ABT) including 10 days of on the job training (OJT). An assurance of 70% of placement opportunities is provided for both the courses. There is another course on enterprise development catering to women entrepreneurs and provides assistance in setting up their own enterprises. Total of 319 trainees have been trained till now since December'17. 73 students have been provided employment opportunities including getting jobs and being self-employed. Large number of trainees have experienced change in their lives through these trainings, as also shared through their case studies.
There are various other programmes currently working in the direction of skill development and providing livelihoods, with an aim to bring about change and improve lives of large number of people. ■
Tanvi Arora
tarora@devalt.org